Vector wings illustration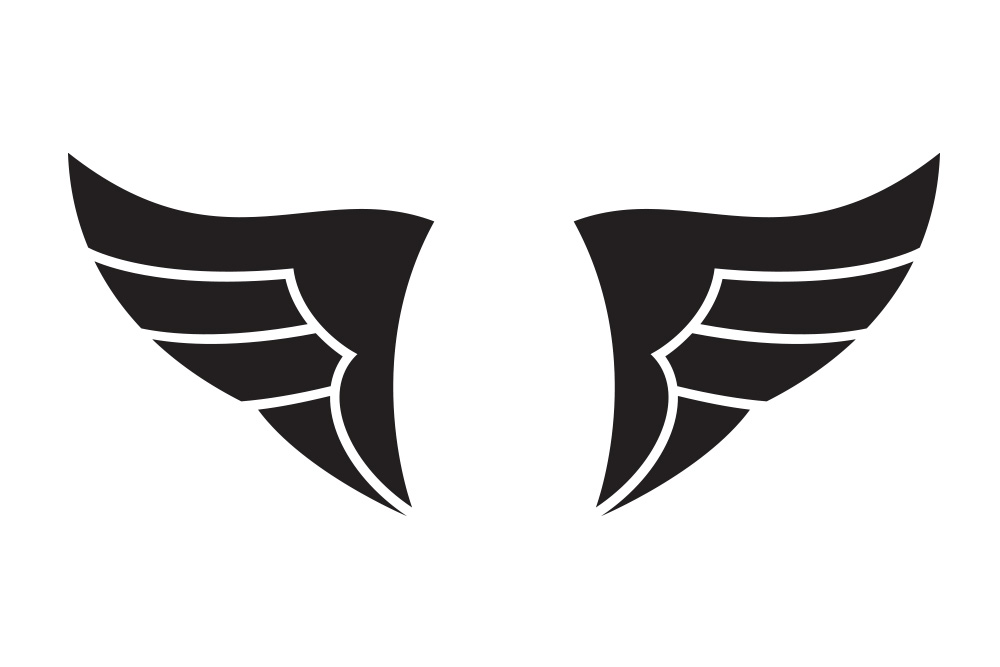 I'll come right out and admit that I'm not much of a vector illustrator. My design style is probably classified as "technical" than anything else, as there's something that just naturally draws me to straight lines and hard edges. That's why I pretty much freaked out when a client asked me to draw a pair of wings a while ago for a mobile app we were working on. Never one to back down from a challenge, I rolled up my sleeves and got to work. I'll admit that drawing something organic as a pair of wings wasn't easy, I guess I'm happy with the way that these turned out. These wings are definitely not what you'd call angelic or holy, but…they got the job done.
I suppose it was a good thing that my client's mobile UI was very industrial and edgy, so the geometric attributes of these wings were perfect for that design language.