My first car was a 1983 Pontiac 6000 LE. It had 14-inch aluminum wheels on it, which at the time, were about as faded and scratched up as the body of the car. Now that I'm older (with decent 3D modeling skills) I thought it might be fun to create a 3D model of those exact wheels.
Actually, I'm eventually going to build a 3D model of the entire car. But I figured that I would start with wheels first.
Renderings of the final model
This was a far more complicated 3D model than I thought it was going to be (pretty much the same thing I thought when I created my 3D watch model). Pontiac had some very interesting wheel designs in the mid-1980s, and this one was one of my favorites.
The following screenshots are the result of about 15 hours of head scratching (and cursing) in Maya: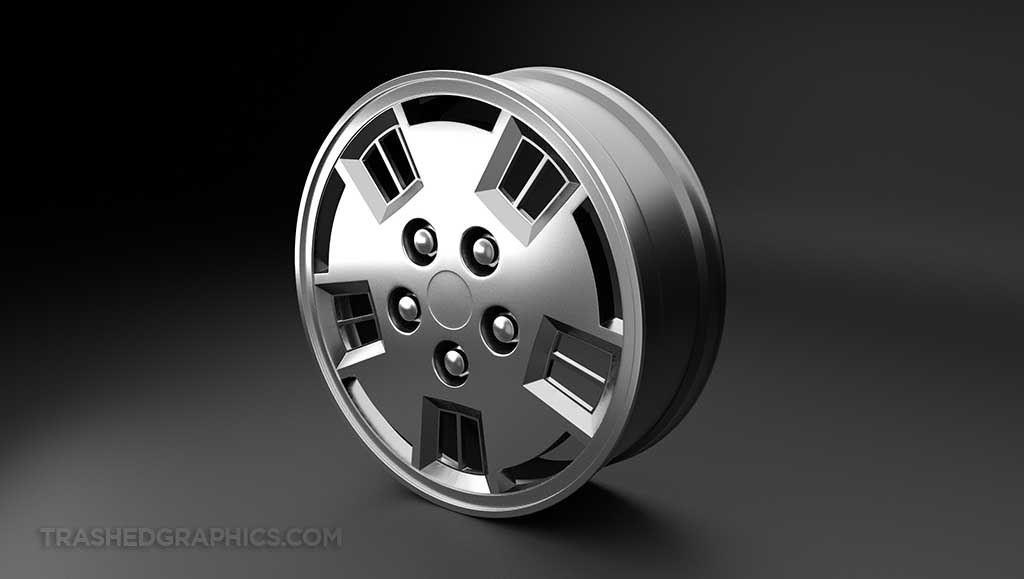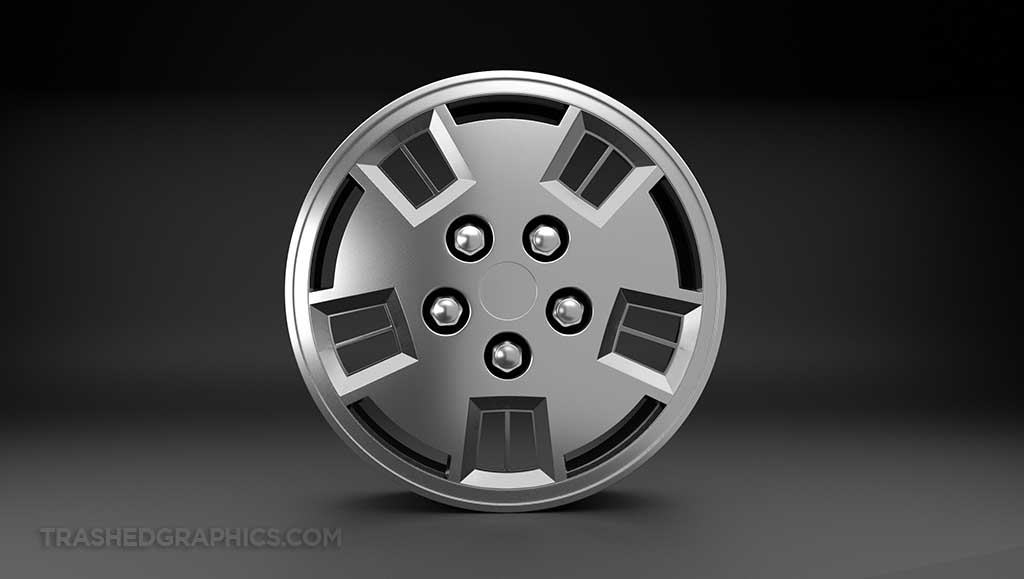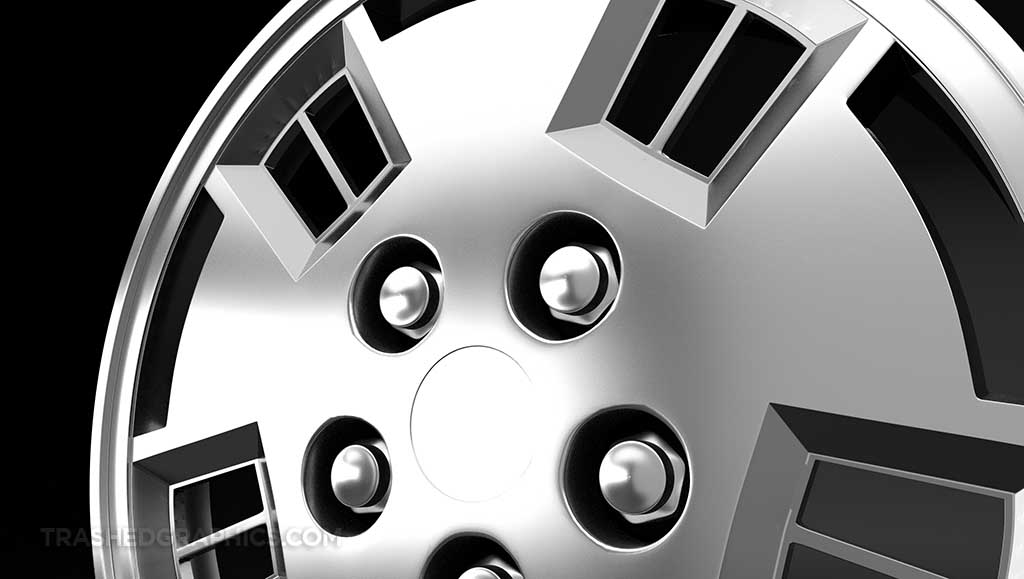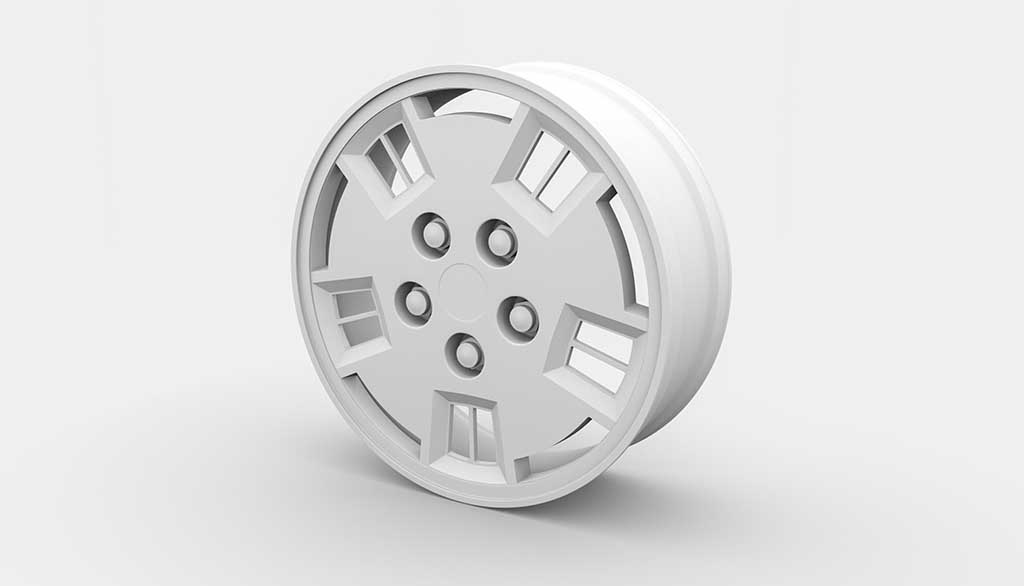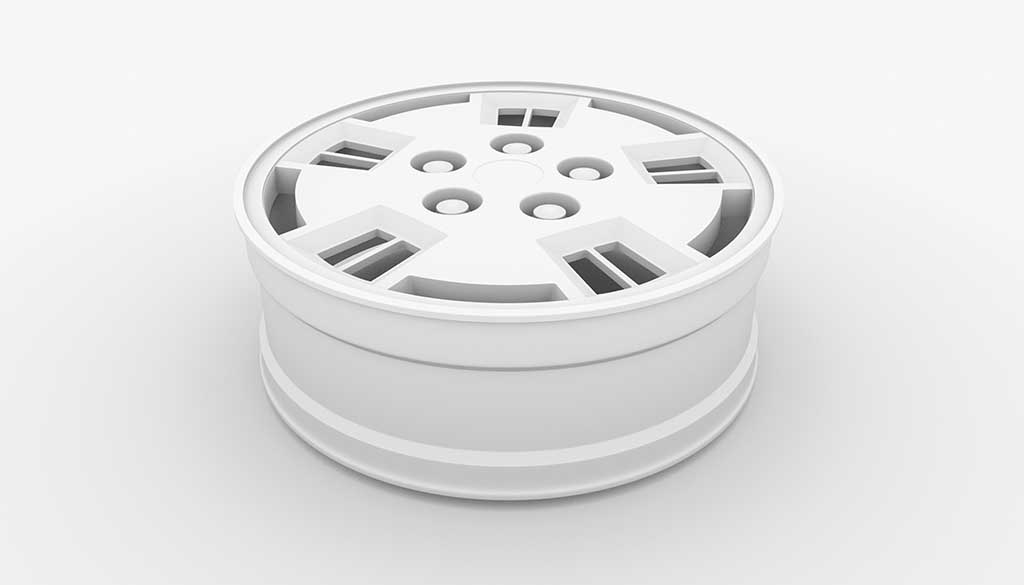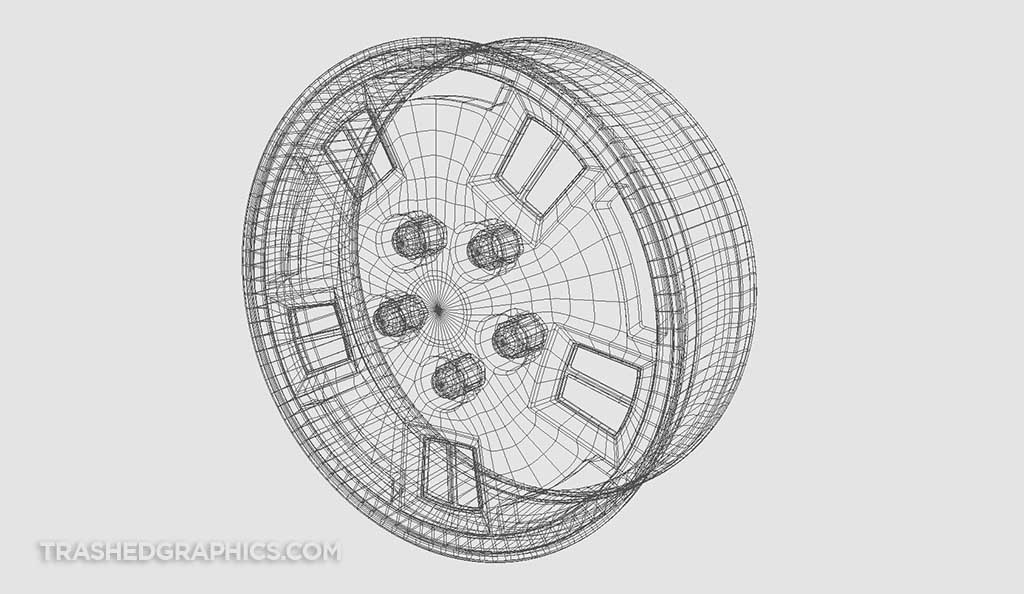 Once I finished building this, I figured that I couldn't possibly be the only person in the world who needed an accurate 3D model of these mid-1980's Pontiac wheels. Therefore, I am offering them for a purchase as a digital download, which you can access via the button below.
4 things to note about this Pontiac aluminum wheel 3D model
More than anything else, you have to know that I am not an engineer. The only reference material I had for these wheels was a mid-1980s Pontiac brochure and a handful of pictures of my old car.
I took every effort to ensure that this model is as accurate as possible. However, because I was working from old and grainy reference photos, the dimensions may not be 100% exact. It's awfully close though. Anyway, here are 4 other things worth noting about it:
1. It was built in Maya
These wheels were built entirely in Maya using polygons. This is not a solid model, and it would be difficult to convert into a format suitable for 3D printing.
While far from being the most complicated 3D model that I've ever built (my Audi R8 3D model was a bugger), the hard geometric shapes of this one made it challenging to build using polygons. I had to go heavy on the edge loops in the corners, so the poly count on this wheel is a bit high.
2. It comes in several formats
Although it was built in Maya, I exported it to several other formats without any issues. Those included formats are:
.ma (Maya)
.blend (Blender)
.obj
.fbx
It's important to note that the renderings that you see above were created in Maya using the Arnold render plug-in.
3. No texture maps were needed to create the renderings you see above
Mid-1980s Pontiac wheels were relatively simple. They all had brushed aluminum faces, with dark cast aluminum inner sections. These are standard materials easily replicated in any 3D modeling program. Therefore, no textures were needed to re-create the materials of these wheels.
However, if you really want to get accurate, you could UV map a textured brushed aluminum material onto the face of this wheel. I wouldn't do that unless you absolutely need this model for ultra realistic close-up renderings.
4. It's high-poly
As I already mentioned, this was a challenging model to build using polygons. In order to get the tight corners (and creases) necessary to replicate this wheel design, I had to use a lot of edge loops. And as we all know, and loops create excess geometry.
The poly count (and other data for this 3D model) is as follows:
Verts: 132631
Edges: 254560
Faces: 131920
Tris: 263840
UV's: 156519
Just as you saw with my Michelin Pilot Super Sport tire 3D model, I aim for realism in my 3D models over efficiency.
This particular model is not one that you would want to use for anything where performance has the highest priority. This is the model to use if you're looking for an ultra-realistic representation of this ultra-cool Pontiac wheel from the mid-1980s.