Red angular PowerPoint template cover page in Photoshop PSD format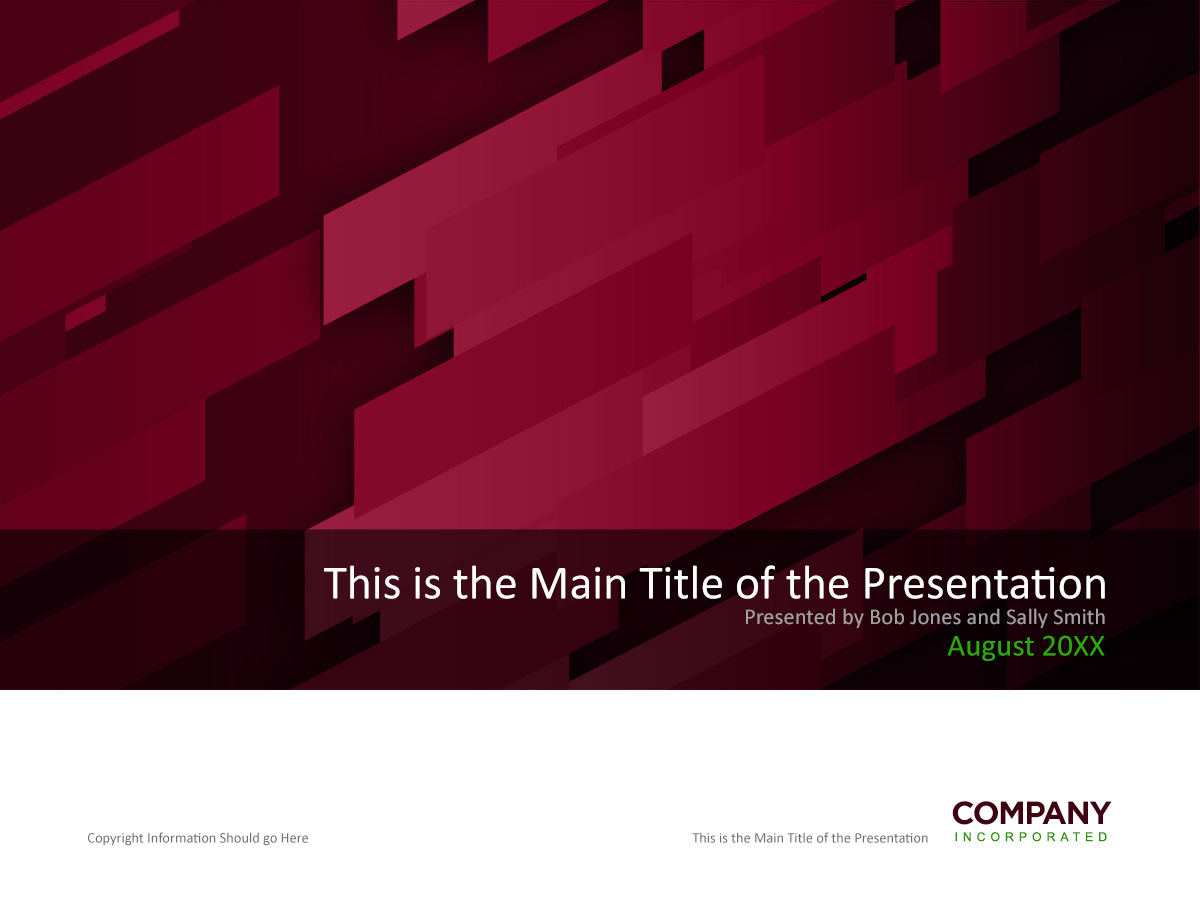 Continuing with the PowerPoint templates, here is another one that I made a long time ago that never made the cut. The client was looking for something edgy and "red", and I struggled with this one for a long time before I finally threw in the towel. The problem isn't necessarily the design – I think it's rather sharp looking – but I couldn't seem to tame the amount of banding in the gradients (which was a result of using too much transparency in the red and dark areas). Yeah, gradient banding is the worst! I've lost many a cool illustration to this nasty graphic design phenomenon.
Anyway, I think this PowerPoint template cover page is still usable – especially since most presentations are projected by sub-par projectors that won't show all the little glitches. So if you can live with that, please download and enjoy this fully editable PSD file!