UX themed presentation cover slide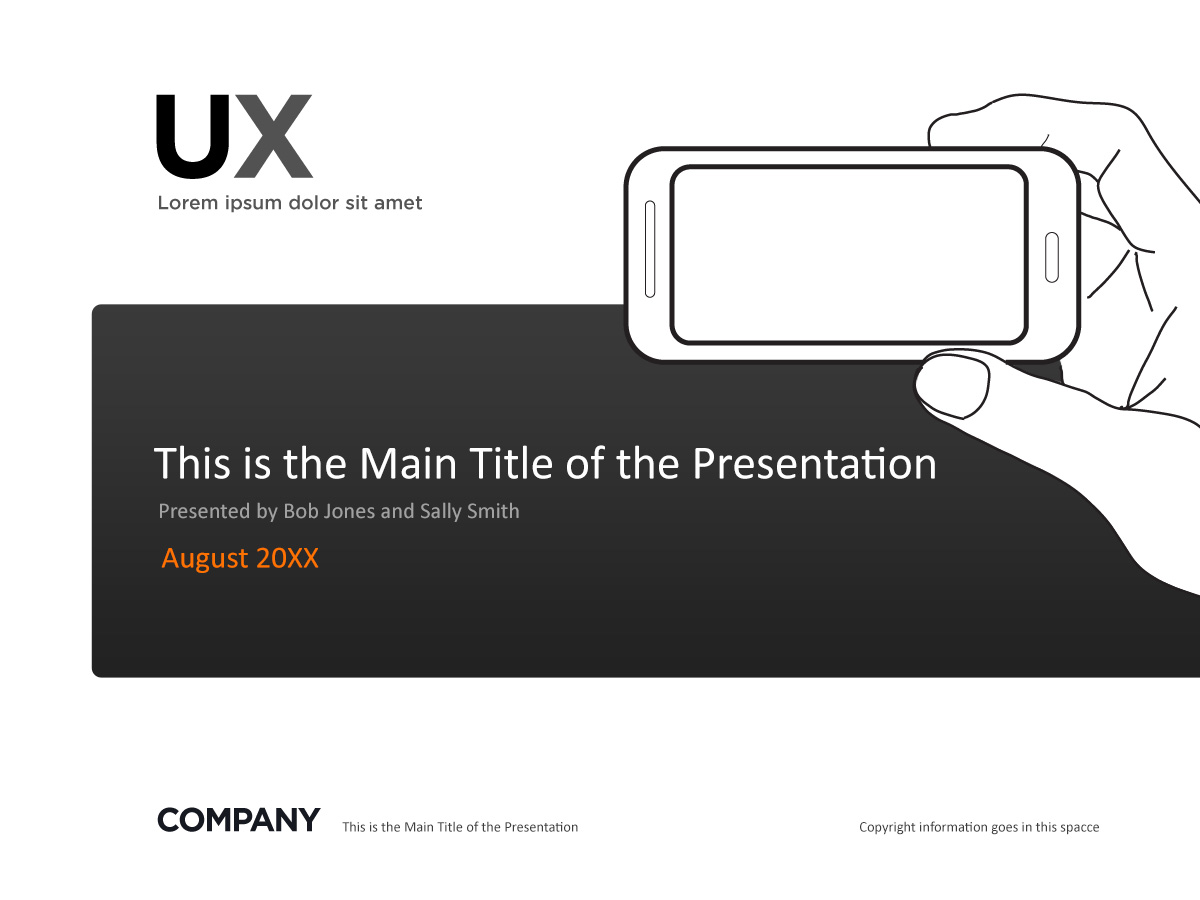 Alright, I apologize in advance for posting so many variations of the hand and mobile phone illustration I uploaded a long time ago! I guess that just goes to show you how versatile of an illustration it really is. This fully editable PSD format presentation cover page template is another perfect example of how these mobile device illustrations can be used – especially with any UX themes attached to it.
If you're sick of seeing it, you'll be happy to know that this is the last one that I have in my "trashed graphics" archives (for now). The phone illustration is based on an iPhone 3, which is quickly approaching old and outdated status very quickly, and I've already started using updated mobile devices that are current with the times in my paid client projects.